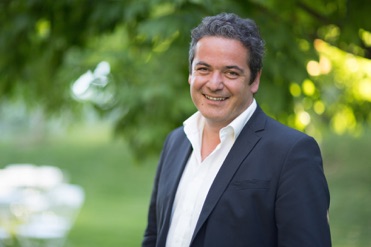 Dr. Thomas Abel is the Director of the Kavli Institute for Particle Astrophysics and Cosmology. His program " How Things in the Universe Came About and How They Ended Up Within Us" is posted with the Astronomical Society of the Pacific. Using the latest in computer animation, his thorough presentation take viewers through the formation of the universe. Dr. Abel is a professor of physics at Stanford University.
Arrive early to be sure you get a good seat! We'll also have time for show-and-tell, so if you have any new astronomy equipment you'd like to share with the group, feel free to bring it along.
Our meetings start at 7pm at the United Methodist Church. We're at the Wesley Building. The address for the UMC is 1515 Fredericks Ave, San Luis Obispo.
General Information on our Meetings and Public Talks:
Our meetings include time for show-and-tell, telescope setup questions, special introductory content for newcomers, socializing time, and in-depth astronomy content for our more experienced members… in short, something for everyone!
Visitors are welcome and encouraged to attend. You do not need to be a CCAS member to attend meetings. Folks are welcome to bring astronomy equipment, books and photos to share with the group. We like to assist in answering questions or help with equipment operation techniques when needed, BUT FIRST, please contact the CCAS to discuss this, as meetings are sometimes already booked solid with topics, or, there may not be anyone at the meeting who is knowledgeable of the item you need help with.
If you have questions about bringing something to a meeting, or wish to ask specific technical questions, or about meetings in general, just let us know.