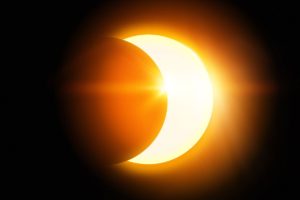 Lee Coombs will be hosting our September meeting which will be "All About the 2017 Solar Eclipse." All attendees are encouraged to bring their experiences, photos, or other related information to the meeting. Be sure to wear your eclipse T-shirts, caps, buttons or other paraphernalia related to the event. If you have photos to share, please limit them to 10 or less and place them on a flash drive or memory stick, preferably in PDF format, so they can be projected with the digital projector. We would all be interested in where and how you observed or photographed the eclipse weather you observed just the partial or the total. We will try to give everyone 5 minutes to tell of their experiences and most memorable moments. This should be a fascinating meeting for all. Hope to see you there.
Our meetings start at 7pm at the United Methodist Church. We're at the Wesley Building. The address for the UMC is 1515 Fredericks Ave, San Luis Obispo.
General Information on our Meetings and Public Talks:
Our meetings include time for show-and-tell, telescope setup questions, special introductory content for newcomers, socializing time, and in-depth astronomy content for our more experienced members… in short, something for everyone!
Visitors are welcome and encouraged to attend. You do not need to be a CCAS member to attend meetings. Folks are welcome to bring astronomy equipment, books and photos to share with the group. We like to assist in answering questions or help with equipment operation techniques when needed, BUT FIRST, please contact the CCAS to discuss this, as meetings are sometimes already booked solid with topics, or, there may not be anyone at the meeting who is knowledgeable of the item you need help with.
If you have questions about bringing something to a meeting, or wish to ask specific technical questions, or about meetings in general, just let us know.