Interested in learning about the night sky?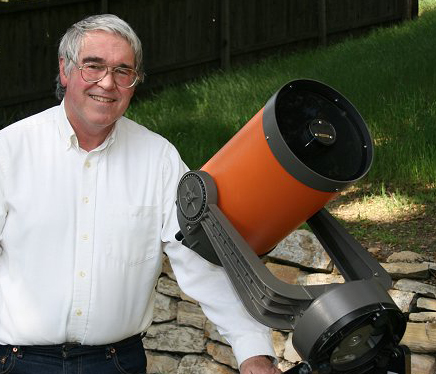 Star Parties are stargazing events we hold once a month when the moon is new (or close to it) so we can see as much of the sky as we can. They are very dark nighttime gathering to view the cosmos through telescopes and binoculars. For some people, this is one of their high points each month!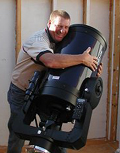 We have several Star Gazing Nights each year that are open to the public, and these are free and very enjoyable for the entire family. They are also weather-permitting. You must understand that driving for a star party can be iffy weather-wise. Join our email list to get the latest updates on Go/No Go status.
It is a very friendly atmosphere. The astronomers who participate with their telescopes are always happy to share their passion for astronomy with each other and with anyone who decides to join them for the evening. The public is welcome to attend, learning a little something about telescopes and the skies and hopefully developing an excitement about astronomy.
---
Star Gaze at Santa Margarita Lake!
Our regular site is at Santa Margarita Lake! The entrance to the Lake is about ½ mile east of the KOA campground. Here's a map that shows how to get there from the KOA. There is no entrance fee and there are restrooms located nearby. No dust or mud, flat asphalt surface, restrooms, large area, plenty of parking, and best of all, no lights!
Make sure you proceed to the Lake, and don't stop at the KOA. In the past, we've stargazed at the KOA, however, we've found a new home now out by the Lake that our astronomers really enjoy!
Here's an astronomer's forecast that will show you at a glance when it will cloudy or clear, so you'll know if you will have good weather for astronomical observing. PLEASE always check our website (main page!) for GO/NO GO status. (Do not rely on the chart below as to whether the club is meeting at the Lake, you need to look at our website for the latest updates.)
If you have specific questions regarding directions to the location, please contact Scott by email:
If you have a telescope you'd like help with setting up, please arrive before sunset so our friendly astronomers can assist you with it.
Be sure to get on our email list so you can get the latest information for star gazing!
Watch the video below for a bird's eye view of our friendly astronomers setting up for a summer stargazing session! (Please note that this video was taken at the old KOA site.)
---
Star Gazing Etiquette (…or "How to Keep Our Astronomers Friendly and Happy")

We ask that you adhere to the following when stargazing with us:
1. If you plan to participate with a sizable telescope and need to set up next to your vehicle, please arrive and set up before it gets dark. Don't drive up to the telescopes after dark.
2. If you are a visitor without a telescope, park nearby, but not next to the telescopes.
3. No unannounced flash photography after it gets dark. Flash photography destroys night vision and can be extremely upsetting to astronomers and visitors. If you desire to take a couple of flash photos, please get permission from some of the astronomers and make a loud verbal announcement to the entire group of your intentions to forewarn the group prior to taking each photo.
4. NO WHITE LIGHTS! Because of the need for night vision, use only red-light flashlights.
5. NO ALCOHOL. Alcoholic beverages are not allowed at our events. CCAS star parties are family events.
6. NO SMOKING! We stargaze in a very dangerous fire area. And we don't want smoke on our optics.
7. Closely supervise all children. This is not a play area. Only bring children who can understand and appreciate the stargazing experience. There is expensive equipment everywhere, with many trip hazards.
---
What if it rains?
We highly suggest joining our email list, where you'll get the latest information on whether a star party is a GO or NO-GO depending on weather conditions. We'll also send you an astronomy guide to help you get started in your astronomy adventure!