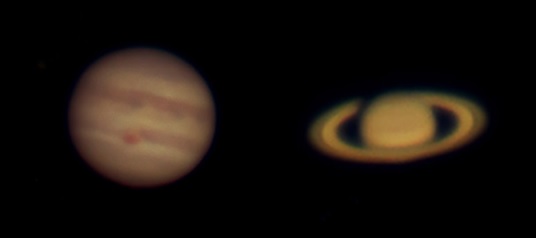 Jupiter and Saturn are getting closer and closer, and on the 21st, they will be close enough to BOTH fit in the view of the eyepiece! If you start watching now, you'll notice them draw closer and closer together.
It's pretty neat that this date also lives up with the Winter Solstice. This is the first Jupiter-Saturn conjunction since 2000, and the closest since 1623 (only 14 years after Galileo make this first telescope). The next time that these two gas giants will be close like this again won't be until 2080. You don't want to miss this month's exciting close pairing of Jupiter and Saturn low in the southwest after sunset!
CCAS will be having a short viewing and session at 5:30pm on December 21st!

Click the image below to join the live stream.
Watching from a Smart TV or Roku?
Log into YouTube from a computer and subscribe to our YouTube channel.
Then log in to the same YouTube account from your Smart TV and visit our channel.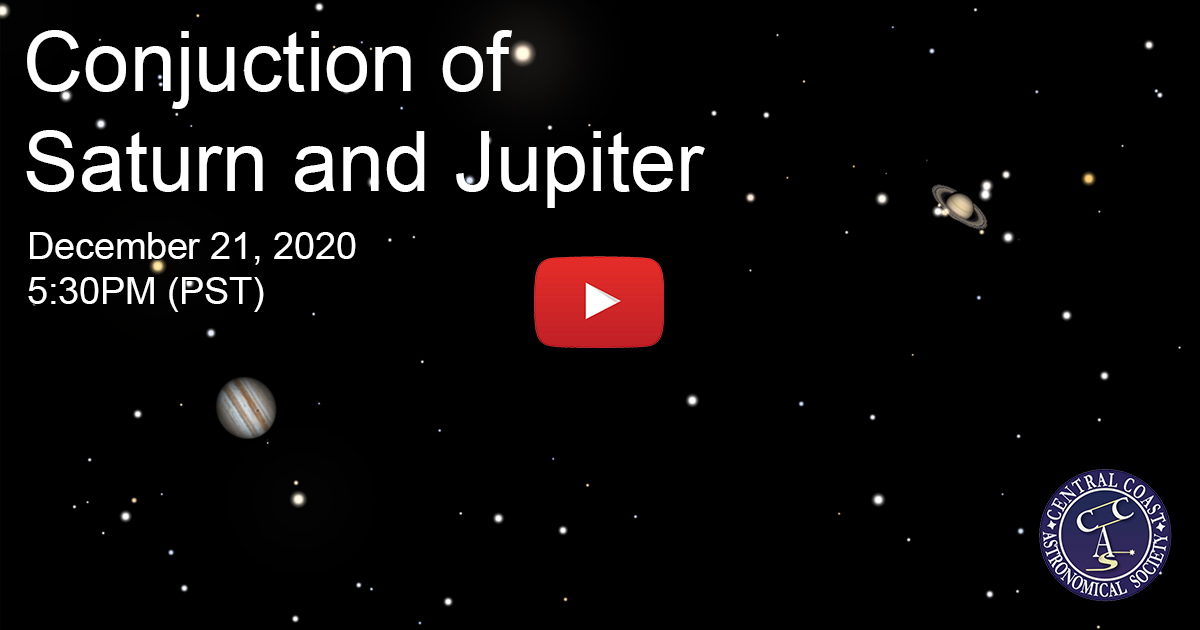 IMPORTANT: You don't need to install any special software or programs or apps to view this broadcast – all you need to do is click the link above to join the meeting tonight. If you have trouble connecting to the streaming broadcast, here are things you can try:
Option 1: Watch the stream directly from our YouTube channel
Option 2: Click REFRESH to reconnect your page
Option 3: Try a different browser, and if that doesn't work, try an entirely computer or device.
Option 4: If all else fails, we will be recording this and posting the recording on our website after, so you can watch on your own schedule. We are posting it right back to THIS PAGE so come back anytime to watch it.
Follow Us: