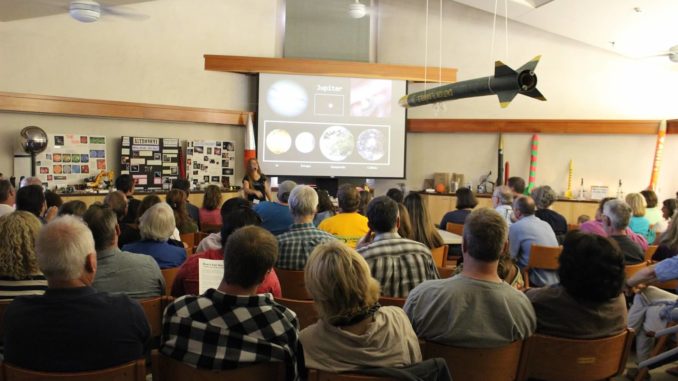 CCAS Member Aurora Lipper creates science curriculum for K-12 students through her online homeschool courses with Supercharged Science. In the image above, both she and CCAS Member Tom Frey are doing presentations in chemistry, physics, and astronomy for about 200 people at El Chorro Park in SLO County.
Recently, she's created a set of online videos that demonstrate how to stargaze with binoculars, how to set up telescopes, how to find meteorites, and so forth. She also has a video that walks you through how to tell if your binoculars are good for stargazing.
Here's a list of the videos that are available on Facebook (these were done as "Facebook Live" originally). Enjoy!
How to Star Gaze with Binoculars (and How to Tell if you have Good Binoculars):
https://www.facebook.com/superchargedsci/videos/495390664387694/
How to Use Binoculars:
https://www.facebook.com/superchargedsci/videos/949708978706468/
How to Use a Telescope:
https://www.facebook.com/superchargedsci/videos/445125093005416/
How to Find Meteorites:
https://www.facebook.com/superchargedsci/videos/829516570812056/
Follow Us: