The Benitez Space Exploration Forum, with a talk titled "Exploring our Dusty Universe with JWST," will take place May 11 from 6 p.m. to 8 p.m. in the Advanced Technology Laboratories (Building 07) on the Cal Poly campus.
Click this link to see the location on Google Maps.
UC San Diego Associate Astronomy Professor Karin Sandstrom will describe the fascinating lives of interstellar dust grains from their formation in fiery supernova explosions to their incorporation into planets like Earth. Dust is an important player in many processes happening in our Galaxy and it is still very mysterious; most of the heavy elements that make up the Earth and everything on it, including humans, once resided in tiny grains of dust in interstellar space.
Sandstrom will explain how properties of interstellar dust both in our Galaxy and others are being examined using new observations from the recently launched JWST space telescope.
This event is sponsored by the Ross and Sue Benitez Space Exploration Endowment. See the flyer below for more information: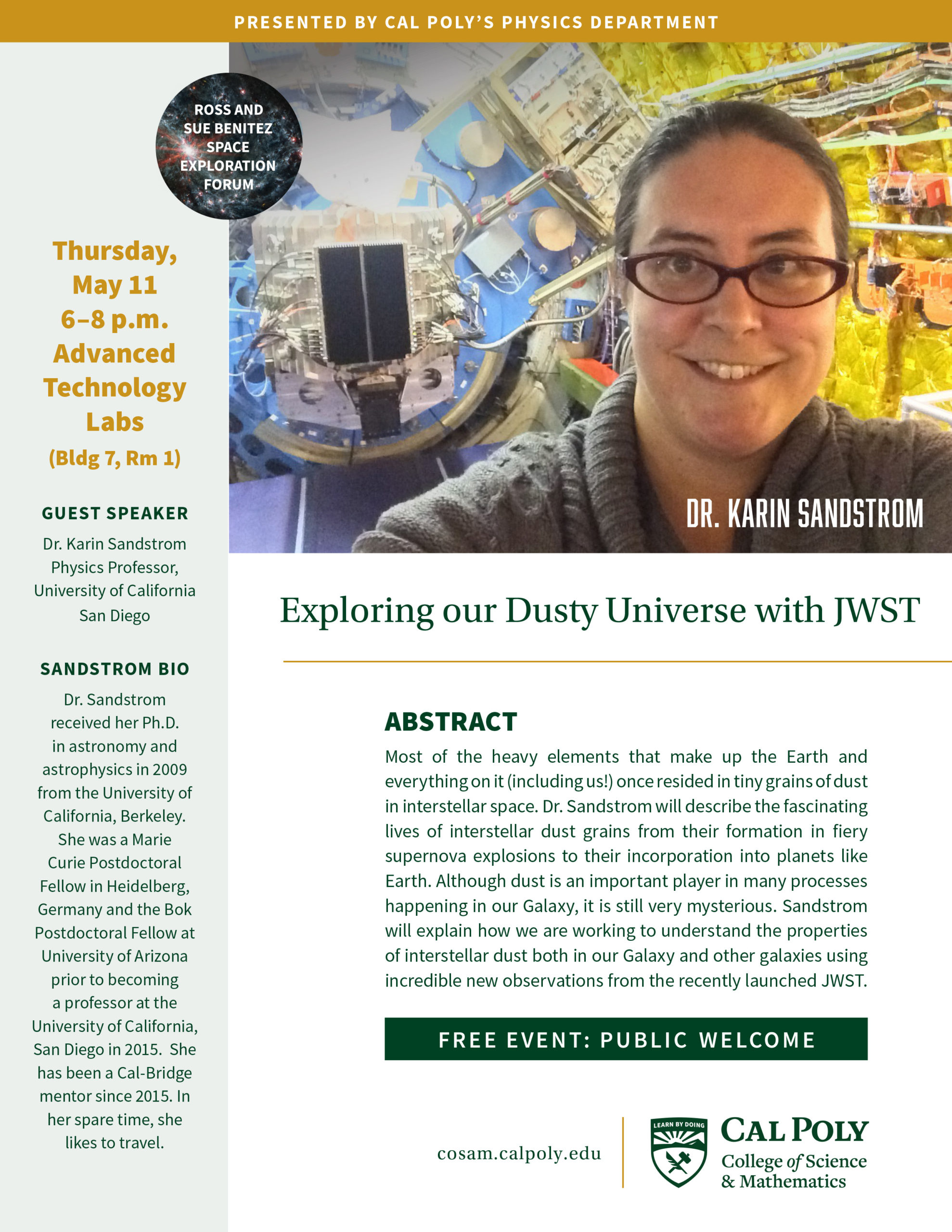 Follow Us: