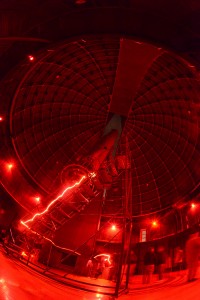 WHO: For C.C.A.S. members who own a telescope or plan to use or purchase one in the near future.
WHAT: Discussions and examples will include,
Types of telescopes w/advantages and disadvantages of each.
Telescope mountings and how they are used.
Types of eyepieces and how to select them.
Importance of eye relief, exit pupil, field of view, and useful powers.
Useful accessories such as finders, barlow lenses, filters, etc.
Resources for finding your way around the night sky and locating objects of interest.
WHEN: Friday, August 28 or Saturday, August 29 at 7:00 pm.
WHERE: At a private observatory in Atascadero.
If you are interested in attending one of the two workshops, contact Lee Coombs at (805) 466-2788 or by e-mail at and specify which session you would prefer to attend or if either would work out for you.
This is a first-come, first-served event so reserve your spot right away as space is very limited.
Follow Us: