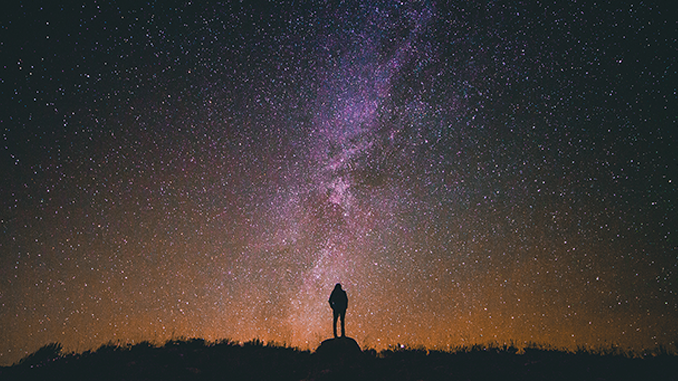 CCAS Astronomer Kent Wallace and President Aurora Lipper will be taking you on a tour of the night sky so you can star gaze right from home!
We'll concentrate on objects you can see with binoculars or small telescope.
We'll also show you how to use Star Charts to help you navigate and find objects. You can download your sky map free here: Click here to download the current SkyChart (it's free).
During our time together, you'll be able to interact with Kent, ask questions, and gain insight on the next objects to search for to take your star gazing to the next level. It will be like watching a planetarium star show only from your computer screen!
Feel free to invite all your friends – we can accommodate thousands of people for our free online star gazing session, so invite everyone to join us! This should be a lot of fun! I am really looking forward to it!
All you need is an internet connection. You can use an iPad, personal computer, or YouTube enabled TV. When 7PM on Saturday night rolls around, click the link below to join our class.
Getting ready for the Star Party
Wondering what we'll cover during the Virtual Star Gazing? Download our Virtual Star Party Handout.
This free, printable handout has tips on getting ready for the session, handy facts about the topics we'll cover, and more!
Two handouts are available. One with astronomy pictures and one without (in case you don't want to use up lots of ink), but all the information is the same.
(You'll need Adobe Acrobat to view or print this handout. Click here to download the Adobe Acrobat Reader)
Click the image below to join the live stream.
Watching from a Smart TV or Roku?
Log into YouTube from a computer and subscribe to our YouTube channel.
Then log in to the same YouTube account from your Smart TV and visit our channel.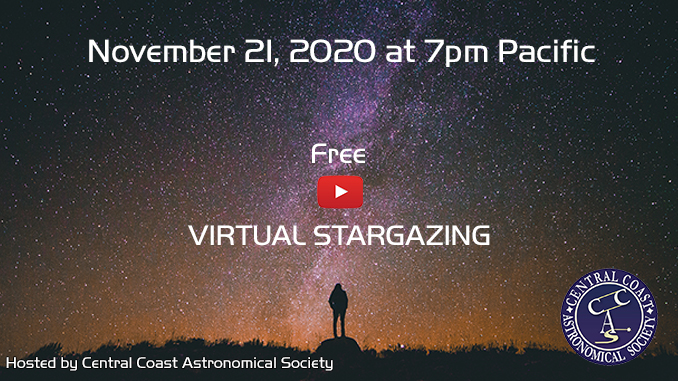 IMPORTANT: You don't need to install any special software or programs or apps to view this broadcast – all you need to do is click the link above to join the meeting tonight. If you have trouble connecting to the streaming broadcast, here are things you can try:
Option 1: Watch the stream directly from our YouTube channel
Option 2: Click REFRESH to reconnect your page
Option 3: Try a different browser, and if that doesn't work, try an entirely computer or device.
Option 4: If all else fails, we will be recording this and posting the recording on our website after, so you can watch on your own schedule. We are posting it right back to THIS PAGE so come back anytime to watch it.
Follow Us: