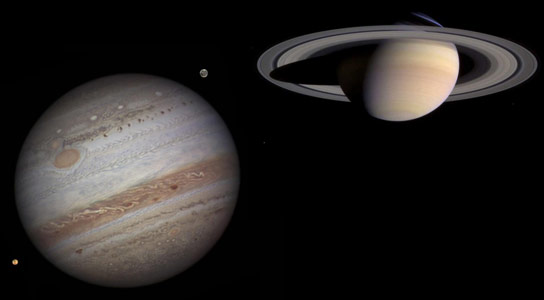 2020 is going to be a GREAT year for astronomy!
There are a couple of near-new moon meteor showers (Lyrids on Apr 22, Leonids on Nov 17 and Geminids on Dec 14).
Venus is going to take center stage with two elongations (March 28th and August 15th) and also swing by the Pleiades (April 4-5th).
You'll be able to see Mercury at great elongation six times!
Three times at dusk and three at dawn: 2/10 (dusk), 3/24 (dawn), 6/4 (dusk), 7/22 (dawn), 10/1 (dusk), 11/10 (dawn)
Jupiter and Saturn take the spotlight in mid-July (and you don't even need a telescope!). They will also meet on Dec. 21 for a super-conjunction.
There are six eclipses in 2020: 2 solar and four lunar. Two lunars are visible from North America.
We're also going to get four straight supermoons (Feb – May), and a rare blue moon on Halloween.
Follow Us: