Join us on April 20th at 1PM Pacific for a special presentation from Dr. Xinnan Du.
Galaxies are more than just hundreds of billions of stars; the gas that fills the space between the stars in fact plays a crucial role in determining the fate of a galaxy. Join this presentation to learn more about the interplay between gas and stars, as well as galaxy "breathing" in a similar way to human respiration!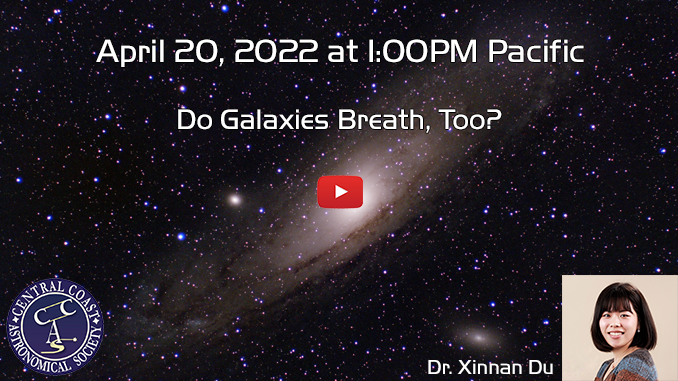 Dr. Xinnan Du is the Outreach and Engagement Manager at the Kavli Institute for Particle Astrophysics and Cosmology (KIPAC) at Stanford University. Inspired by one of Stephen Hawking's books, A Brief History of Time, in high school, Xinnan pursued astronomy in undergraduate and graduate studies. Xinnan is passionate about sharing exciting discoveries of the Universe with students and the general public, inspiring and engaging everyone in learning astronomy through various educational programs.
Follow Us: