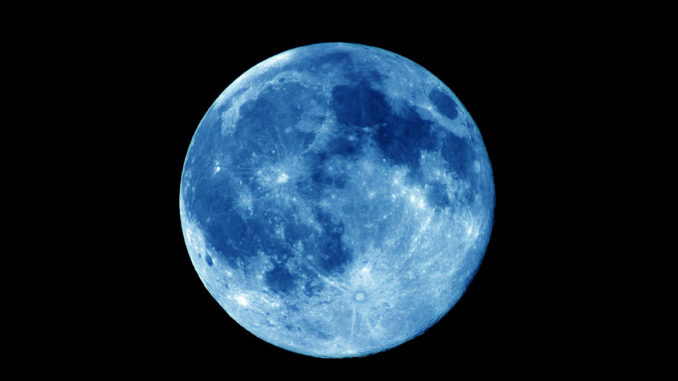 A lunar month takes 29.53 days. This is the amount of time it takes for the Moon to complete a cycle through all the phases, from new moon to full moon and then back to new moon again. This is very close to the length of a month in the Western calendar, which usually have 30 or 31 days. Every month usually has one of each of the phases. So a typical month will have a new moon, first quarter, full moon and last quarter moon. But every now and then, a month will have two of the same phases. When a month has two full moons, the second one is called a "blue moon".
Blue moons are rare, and that's where the phrase comes from, "once in a blue moon". How rare? They always happen once every 2-3 years (2.72 years, to be exact). It's this second moon in the month that's considered the blue moon.
Does the blue moon actually turn blue? No. A blue moon is exactly the same color as a regular full moon – yellow.
The Moon can turn blue when there's a certain amount of dust or pollution in the air. The extra dust scatters blue light, making the Moon appear more blue. For example, the Moon appeared blue across the entire Earth for about 2 years after the eruption of Krakatoa in 1883.