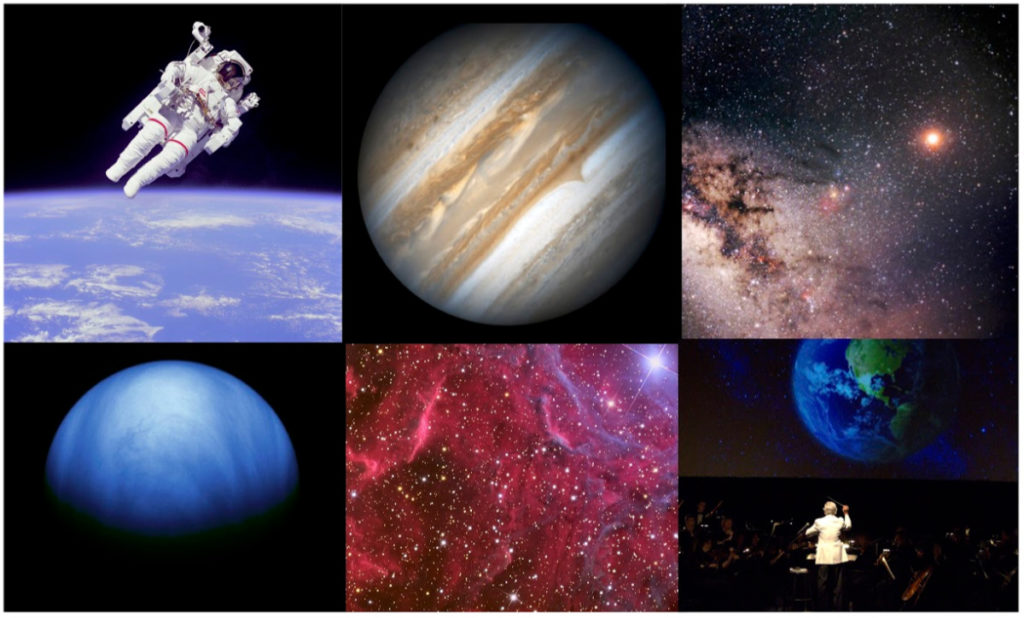 Take flight throughout time and space with this musical delight of sight and sound. Don't miss this multimedia, interactive family affair.
Join Michael Nowak, Orchestra Novo, Inga Swearingen, Ken Hustad, and breathtaking images from our solar system and beyond. Travel through time and see the birth of the flight of the human imagination and the destinations to which it has taken us, accompanied by some of the greatest pieces of music the world has ever known.
Magic, mystery, and music will take you to the edge of the universe and back again. Light up your imagination and launch into infinite possibilities.